SIGN-UP NOW BY CREATING AN ACCOUNT WITH US AND START COLLECTING YOUR CREDIT
WHAT IS STORE CREDIT?
Store credit is a reward to our returning & loyal customer.
You will be rewarded with an amount of credit when you made a purchase.
The credit can be used/redeemed as a discount on your next purchase.
No expiry date for your credit
You can spend any amount to get your credit (example: If you spent RM20 on our store, you still will be rewarded

😉

)
Credit will be rewarded every time you shop with us. There's no limit.
Store credit is applicable for Malaysian customers only.
HOW TO START COLLECTING MY STORE CREDIT?
You must create an account with us. It's free! Refer the steps below.
Once you have created your account, make sure you have LOG-IN before making any purchase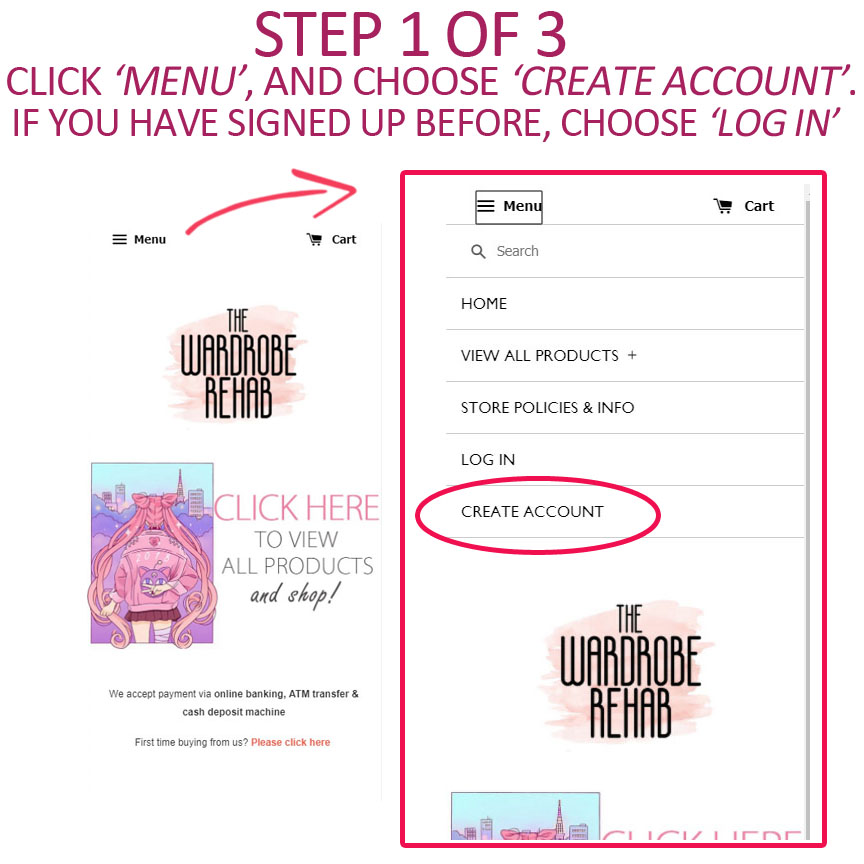 If you're viewing in desktop version, Log in & create account are located on top-right side